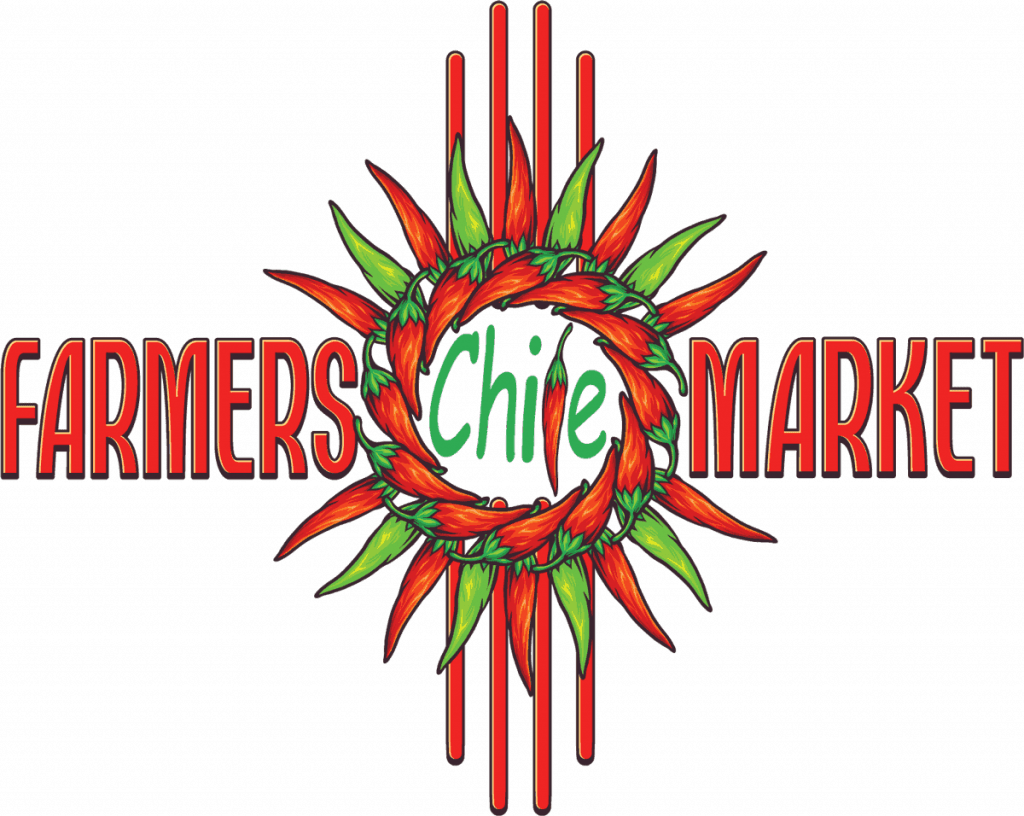 NM Chile & Chile Ristras in Albuquerque
We pride ourselves on having the best New Mexico chile, whether it is from Hatch, San Antonio, Chimayo, or somewhere else in New Mexico. Our ristras and dried chile products come exclusively from Hatch farmers we have built decades long relationships with. We get fresh green chile from Hatch in the early season, and moves up north as the Hatch crop turns red. Our products and service is guaranteed, see for yourself at 2010 Eubank Blvd NE, Albuquerque, NM, 87112 every August to October. If you have any questions about our roasted chile or something else, feel free to give us a call at 505-362-3058 or message our Facebook page.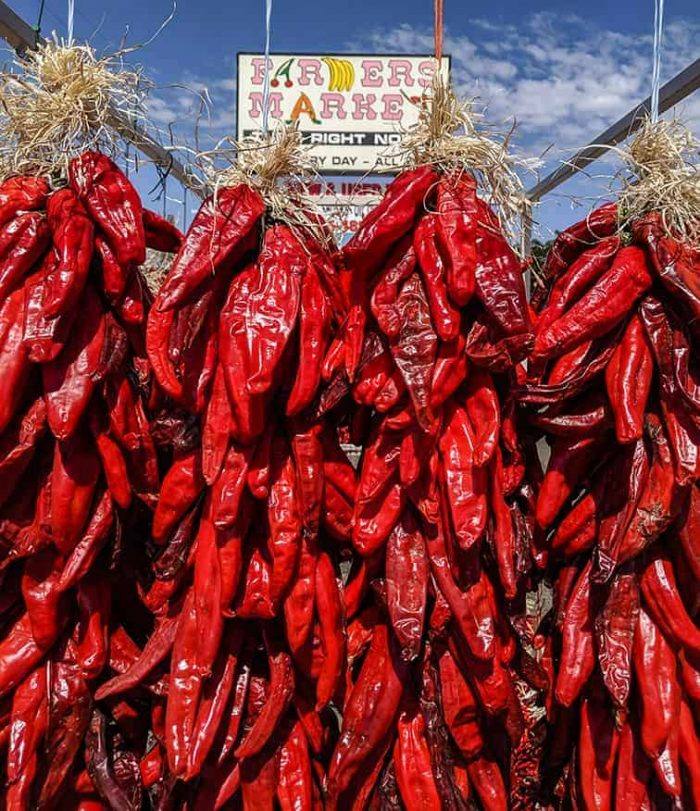 Albuquerque's Original Chile Roaster
We started roasting chile in 1977, but our family has been selling produce in Albuquerque since the 1950's. Farmers Market was an Albuquerque landmark for decades, well known for great prices on produce, fruit baskets, roasted green chile, red chile ristras, and much more. We closed our last brick and mortar location in 2017. The long droughts in California made it difficult to compete with grocery stores on most produce. Although we sold a lot of New Mexican produce and continue to do so, there isn't enough variety to run a store year round. Because of that, we had to change our business model. Although we closed the store and changed from operating 363 days a year to 3 months a year, we have never missed a chile season.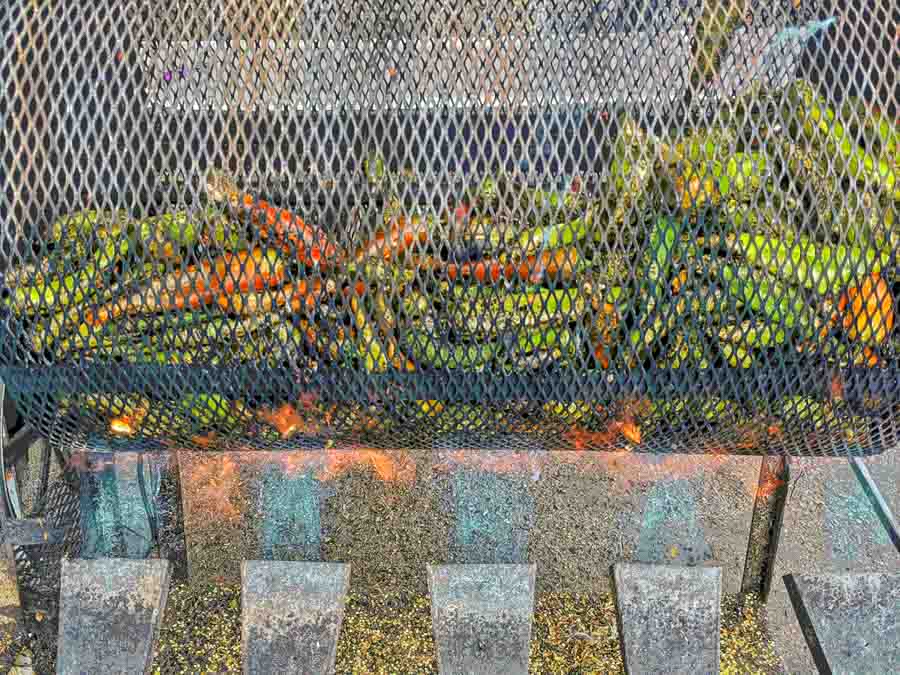 Farmers Chile Market
We know chile, and have been working with local farmers for years, so we can get ripe produce at its peak freshness. We also can get the best ristras and other dried chile products due to our long time being in the game. Anyone can go to Hatch and buy wholesale chile products, but not everyone can tell if they are good. We know the difference between good producers and bad ones. If we sell something, you can be sure I have sampled it first to check the flavor and heat. Chile is no joke to me, I take it very seriously. It goes without saying that our roasted chile has great flavor along with our pods, powders, ristras, and other local produce.
Roasted Green Chile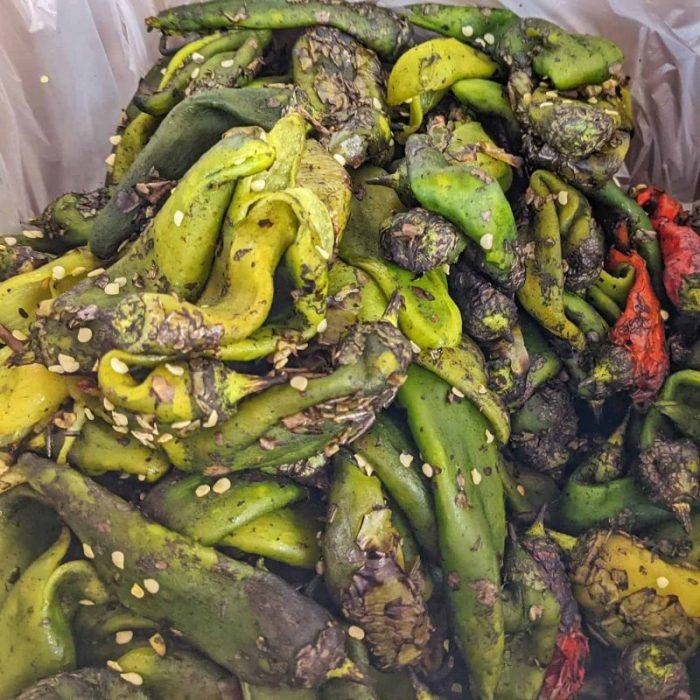 During the 2022 chile season, we will be roasting chile every day from August 1st, to sometime in mid-late October at 2010 Eubank Blvd NE, every day from 9 am to 5 pm. At the start of August, we will get medium and hot green varieties first, with mild and extra hot coming later. Lumbre, our xxx-hot typically comes in towards the end of August. We don't recommend any chile that comes before August, as it is very likely not ready for harvest. Every year, some growers pick too early because they want to be the first. If you see Hatch green chile sold in July, it is likely not mature enough. Immature chile has not had time to develop the structure of the walls in the fruit, which makes it roast badly and makes the peel hard to separate. Chile is good in August, and even better in September.
Many varieties of New Mexico chile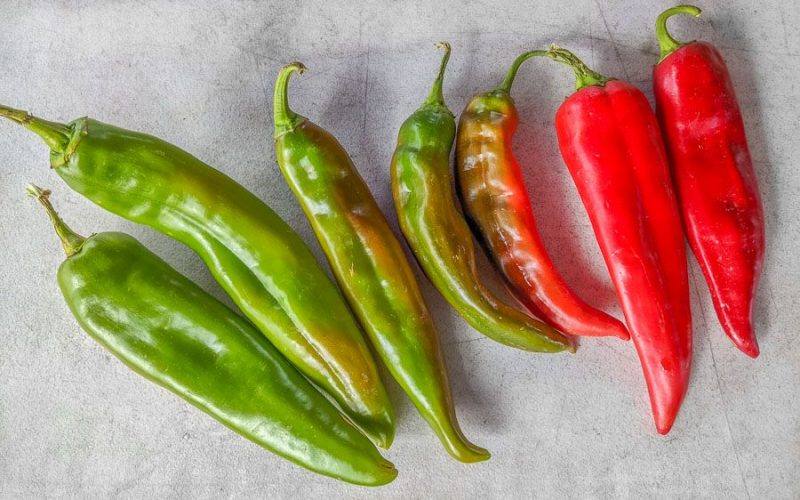 We carry many different varieties of chile, including Big Jim, Sandia, Miss Junie, Barker, Lumbre, and more. In terms of flavors, we have mild, medium, hot, x-hot, and xxx hot. Whether green or red chile, we definitely have something for you. If you are ever interested in learning more about different chile varieties, feel free to ask about them. We have spent years learning and perfecting our trade, and are always happy to share.
New Mexican chile is a very special kind of chile pepper. There are a lot of different types, and we would love to share with you the differences between different kinds of chile. The terroir of different regions such as the Mesilla valley or Socorro valley also plays a role, but good farmers grow good chile in New Mexico. What makes each chile different is mainly due to whatever seed variety is used. Good chile comes from good genes, good nutrition and watering, and that good Southwestern sunshine. Our growers use good seeds and good nutrition, and it's always sunny in New Mexico, with over 300 sunny days a year. Because of that, you can be sure that any variety of chile you get will be good quality.
Although the majority of ristras we sell in Albuquerque are of the Sandia chile variety, we also sell other varieties as well. Pequin Ristras have short, woody stems, which make them perfect for arranging into special shapes. During the 2022 NM chile season, we will be selling special shapes such as wreaths, hearts, crosses, and much more. We will also have plenty of multicolored chile ristras that really add a kick of vibrancy to anywhere you choose to decorate. These ristras make awesome gifts for people who like color. Finally, we have plenty of sizes available every year. Our ristras range from 6 inches to nearly 5 feet long. We can be a perfect source for chile ristras to decorate any southwestern space you have in mind.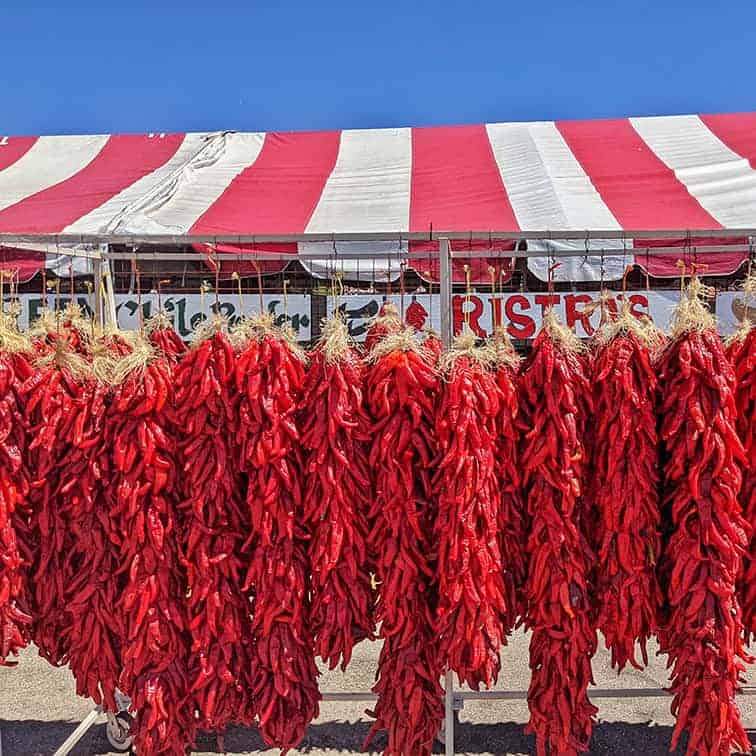 Delicious chile ristras
Keep checking back on our blog for different recipes you can use dried red chile pods for. All our ristras are untreated and edible. Hatch chile ristras are so delicious, that it would be a shame to only use it for decorations. The red chile pods will taste great for years and years as long as they stay cool and dry. NM chile Ristras are really a versatile decoration to have in your kitchen. Check out our chile ristra faq if you have any more questions about ristras. In case you are not in the 505, we will also begins shipping chile ristras across the continental US beginning in September, 2022. We hope to see you in our northeast heights location in Albuquerque, but if you are unable to come, you will be able to buy a ristra here starting in September this year.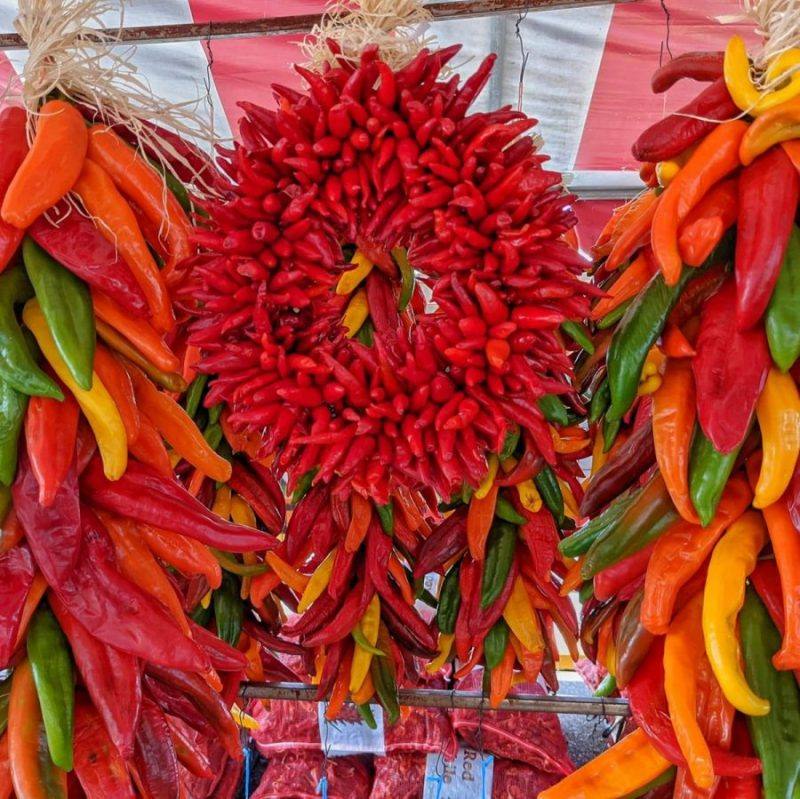 We support local New Mexican farms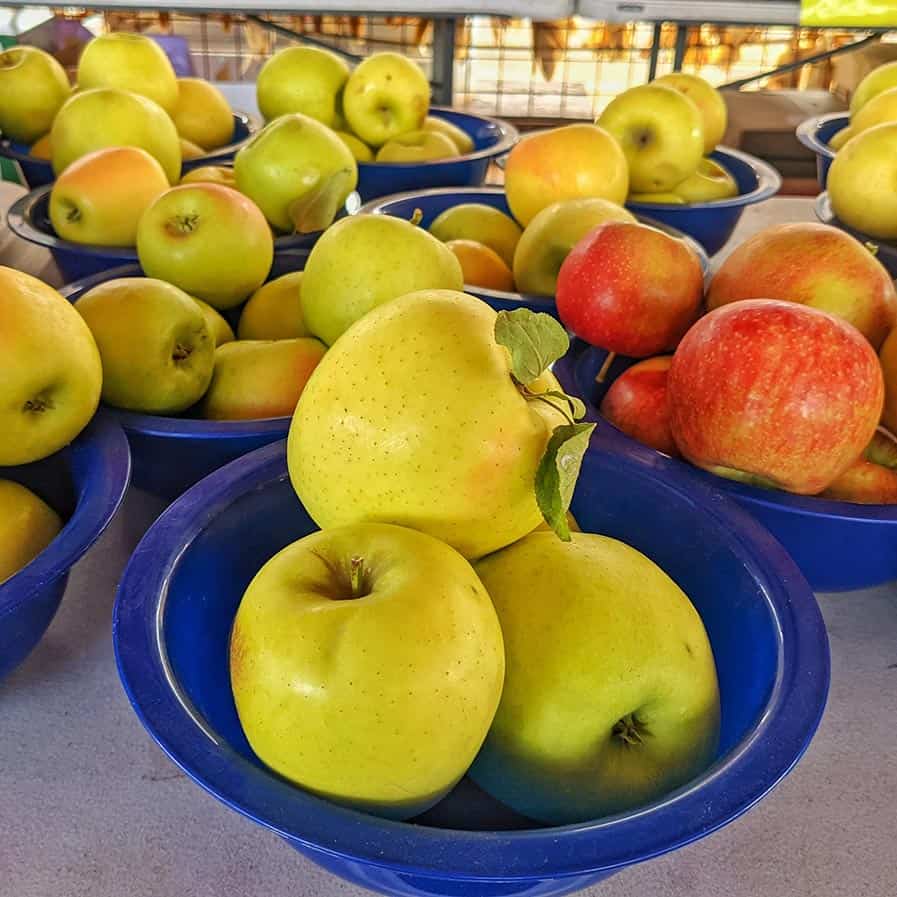 Selling local produce allows us to get it at peak freshness, and also gives the farmers more time to let the fruit naturally ripen. Unlike grocery stores, our product doesn't have to go through multiple warehouses before finally arriving at the store. Farmers pick product to our order, which means it arrives and is on our shelves the day after it is picked. Our green and red chile is the same. When the supply chain is short, quality and freshness can be guaranteed. We don't want to sell produce that is "good enough." We try our best to sell the best food that you can buy.
We also carry different specialty produce, whether it is Palisade, Colorado peaches, local vine ripened cantaloupe, honeydew, and watermelons, local apples, tomatoes, or posole and chicos. Almost everything we sell is from New Mexico. If it isn't, it probably comes from a state close by.
We have local pumpkins too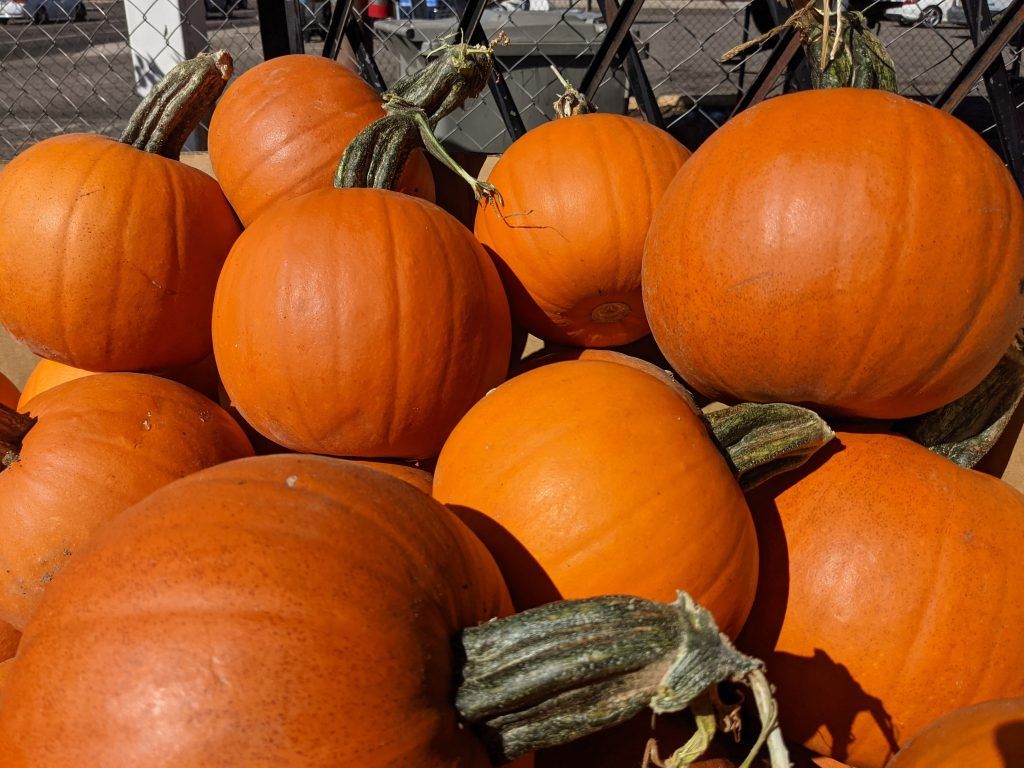 Near the end of the season, we also sell a wide variety of pumpkins. They come in right around the time chile season is nearly over. Even if we are out of fresh chile to roast, you can be sure that we will have plenty of frozen or dried chile available. Make sure to keep Farmers Chile Market in mind if you are looking for pumpkins or chile in October. We carry all sizes of pumpkin, from ones that fit in your hand, to pie pumpkins, all the way to jumbo pumpkins fatter than a sack of chile. If you want to find something to carve a jack-o-lantern out of, you can be sure that we will have it in October.
Once Halloween comes, it is the end of the season for us. Every year, we are open from August 1st to October 31st. I still keep blogging year round, so check in from time to time if you want to read about New Mexico chile.
From August to late October, we roast fresh green chile. We have it available in large sacks, half sacks, and 2 lb bags pre-roasted, as well as raw. Whether you spell it chili or chile, we have plenty for you.
Local Produce
We started out as a grocery store, and have relationships with many local farmers. Every year, we will have lots of local and specialty produce. Buying local not only supports the community, but also allows for peak ripeness and freshness.
Chile Products
We have fresh chile, dried chile, chile ristras, red and green chile powders and more. Our farmers are some of the best in the state, we guarantee it. We visit the farms every year to ensure our high standards of quality are met.